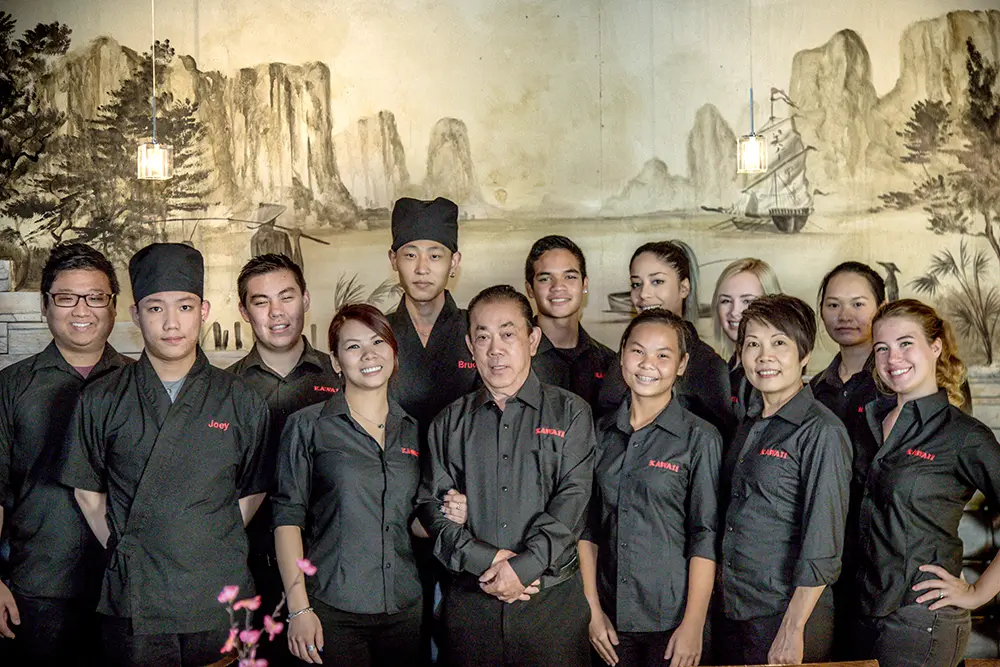 Kawaii Sushi and Asian Cuisine are Japanese and Chinese fusion restaurants inspired by authentic traditional wok cooking and hand-made rolls. Kawaii is a family friendly environment, yet classy and refined, perfect for a night out or romantic evening. Honor is always taken from ownership to every employee, from cleaning to customer service. Ensuring a safe and delicious culinary experience as all guests enjoy being treated like family. .
Kawaii's diverse menu offers something for everyone! Kawaii has an assorted sushi menu consisting of Blue Point Oysters, Poke Tuna salad, Baked Green Mussels, Spicy Tuna Jalapeno Poppers, Kawaii Love Boat, various sashimi and nigiri, along with an expansive selection of house specialty rolls created from scratch like the fan favorites Diablo Tower, Samurai Roll, Tsukiji Roll, Lucky Crab Roll, and Cha Cha Roll. THAT'S HOW WE ROLL! Authentic Canton style Chinese food is the staple at Kawaii with classics like Wonton Soup, Garlic Edamame, Homemade Potstickers and Crab Puffs, Orange Chicken, Walnut Shrimp, Shui-Zhu Beef, Sweet Soy-Glazed Pork Chop, Black Pepper Ribeye, Pan-Seared Flounder, Chilean Sea Bass, Spicy Garlic Eggplant, Chicken Fried Rice, and Beef Chow Fun that have become locally renowned. Kawaii keeps the good times rolling with a full bar, accompanied with a refined wine list, large sake selection, and imported beers from all over Japan and Asia.
Kawaii Sushi and Asian Cuisine was first established on 04/21/2014 in Glendale, and we expanded to our second location on 12/01/2018. 

Kawaii is a true "Mom and Pop" family restaurant that Kelly Yu works alongside with her Aunt Lisa, and Uncle Wang "The Chef's", Uncle Sumarto "Food Runner & Packer", Zita Yu "The mini Me" and many other family members. Kawaii Head Chef's co-owner aunt Lisa and uncle Wang brought their 30 years Cantonese wok-cooking experience and passion in creating Kawaii recipes to the restaurant's unique flavorful dishes. Bruce Lee and Max Zhao learned their sushi skills from chefs with over 25 years of traditional Japanese sushi experience, with over 6 years of experience they carry on their master's skills, also using their talents and creativeness to bring Kawaii to another level.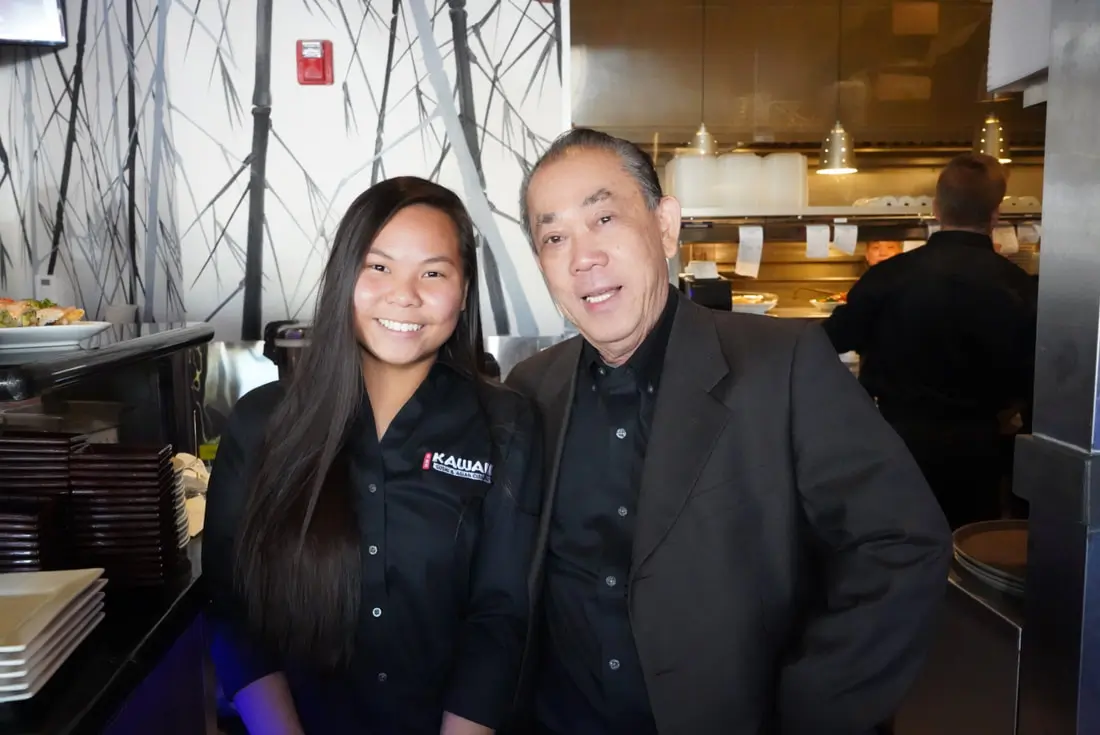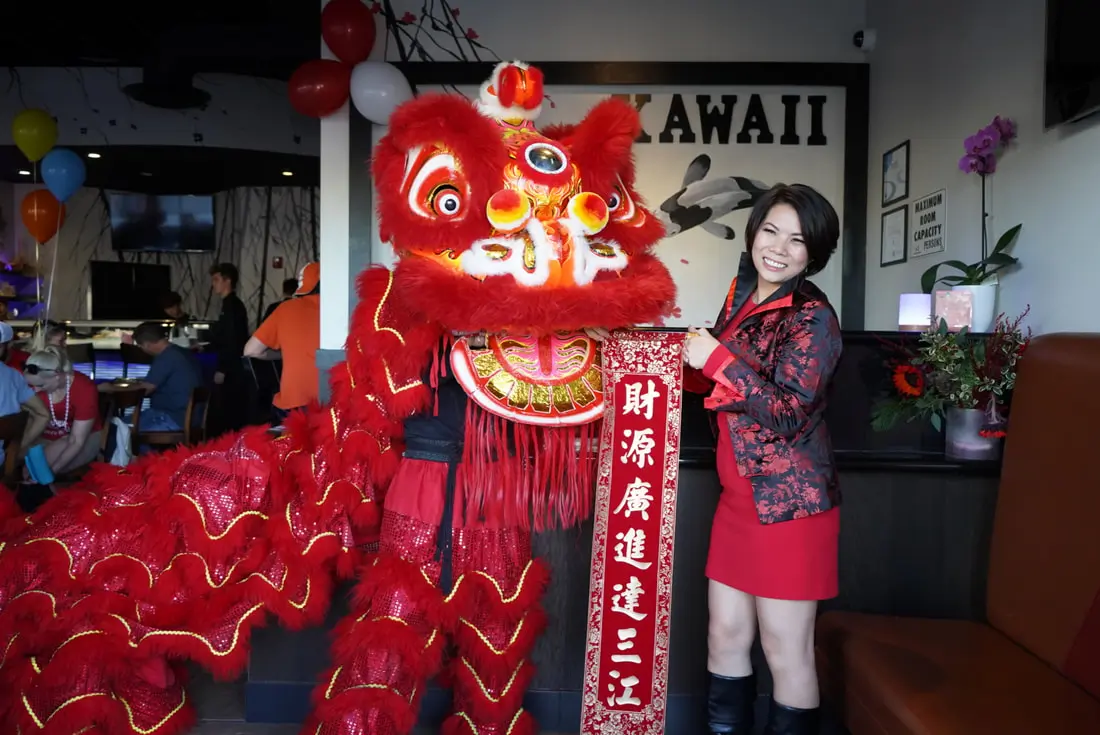 Kawaii GM/co-owner Kelly Yu has over 20 years in the restaurant industry and 6 plus years managing Kawaii. Kelly is the "face of the franchise" as she's a terrific host and asset to the communities of Upper West Side Arizona. Managing both locations Yu handles all business operations, and is also extremely active in Kawaii's community relations, giving back to the areas she serves. A member of both the Peoria and Glendale Chamber of Commerce, Yu's leadership goes beyond business as both an active member and supporter in many charitable causes, youth sports, and music programs throughout the community. 
An inspiring entrepreneur Yu is also a co-owner of another creative culinary fusion concept called Poke Maki also located in Glendale, Arizona.
Kawaii also founded a program to hire first time workers, many of them students, providing them with training and education as they begin their careers. All of these efforts have led to what Kawaii customers and west valley residents have learned since the beginning and what has become the Kawaii motto "Kawaii Cares." 
Kawaii is part of the upper west side, Peoria, Glendale, and North Phoenix communities and we believe we are one together. 
Try Kawaii's sister location Poke Maki ! Located at 6070 W Bell Rd Ste.A-104, Glendale, AZ 85308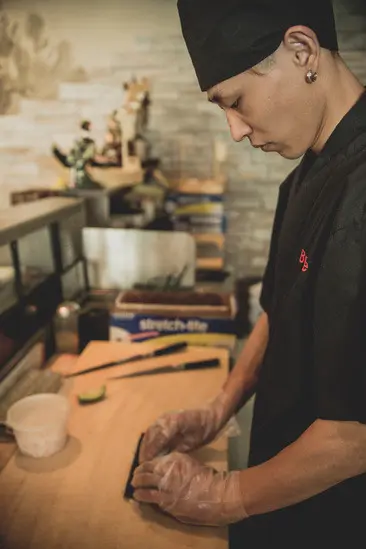 Wed - Thur
11:00 AM - 9:00 PM
Mon - Thu
11:00 AM - 9:00 PM